How can we help?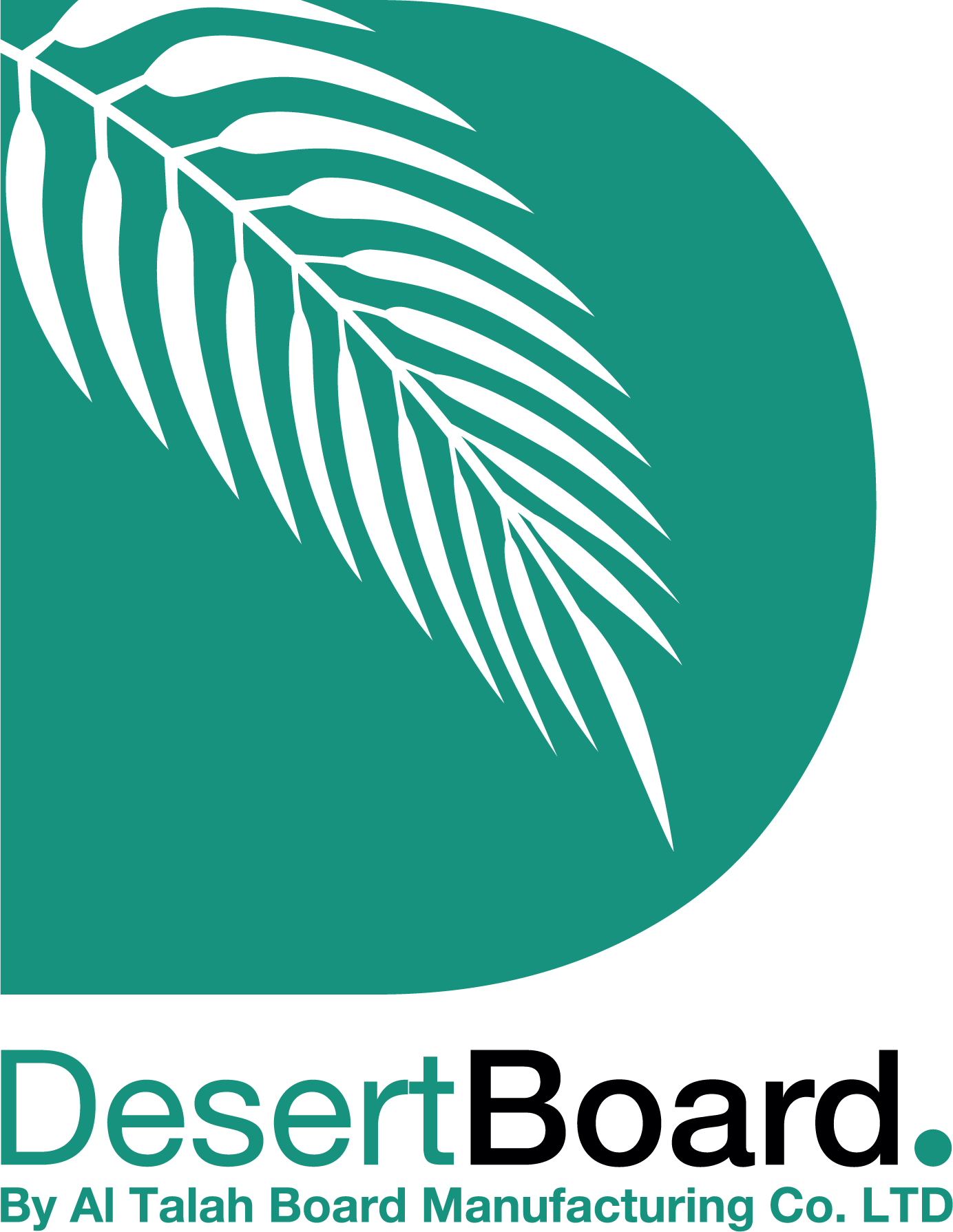 AL TALAH BOARD MANUFACTURING COMPANY LTD
Abu Dhabi
ABOUT
Located in KEZAD, Abu Dhabi. Desert Board is the world's first Palm Fronds Oriented Strand Board manufacturer. With over 56,000 square meters of innovations, our plant can produce 2.2 million boards per year using only 15% of the abounded 500,000 tons of the UAE waste wooden materials destined for landfills or composted, which would take a long time to biodegrade.
Desert Board is a part of the Engineering Contracting Company Group, a well-established group and one of the leading brands that have been present in the United Arab Emirates since 1975. The companies under the umbrella of the ECC group were set up with a vision to provide a vertical solution for all construction related services.
Our Plant
Our plant can be classified as state-of-the-art with unique functions and advanced technologies. Being the first plant in the world that can transform palm waste into functional palm strand boards, we can ensure that we confidently lead the market and the industry. Our plant is certified by ISO 9001:2015, ISO 14001:2015, and ISO 45001:2018, and our processes are approved by the Forest Stewardship Council, Emirates Green Building Council, and a United Nations signatory of the Global Compact initiative.
Our plant is equipped with high-efficiency wood dust filtration systems installed for the primary manufacturing process and at various transfer points to avoid dust emissions into the atmosphere. The plant is controlled by a Central Control Room with built-in software and the latest technologies to recycle up to 80% of wood dust generated during the board manufacturing process for energy production.
Our Labs
Desert Board has effectively pledged its reputation as the market leader in the quality of Oriented Strand Board manufacturing and product innovation. Our labs are equipped with state-of-the-art process control instrumentation, advanced automation, and quality control systems. With the efforts of our laboratories and our management's innovation, we have produced a board that is certified by the European Standards EN30:2006 and certified by various local and global entities as a sustainable solution for a better future.
Website: www.desertboard.ae
Social Media Accounts:
- Instagram: https://www.instagram.com/desertboard/
- LinkedIn: https://www.linkedin.com/in/desertboard.ae
Sector
Construction Materials
Furniture & Packaging Industry
Contact Details
Mobile Number
+971559178764
Email
rizwanbabu.khan@desertboard.ae