How can we help?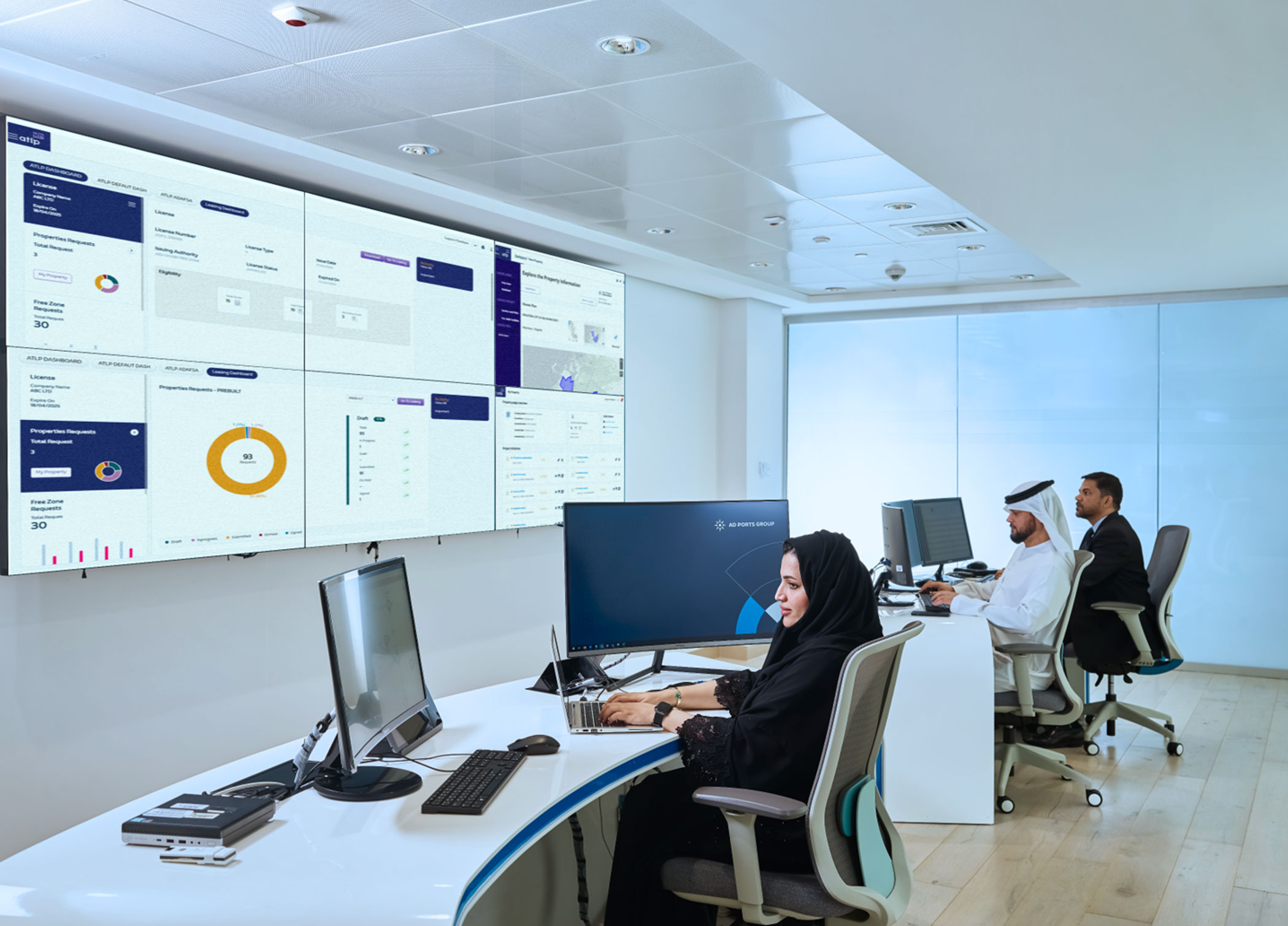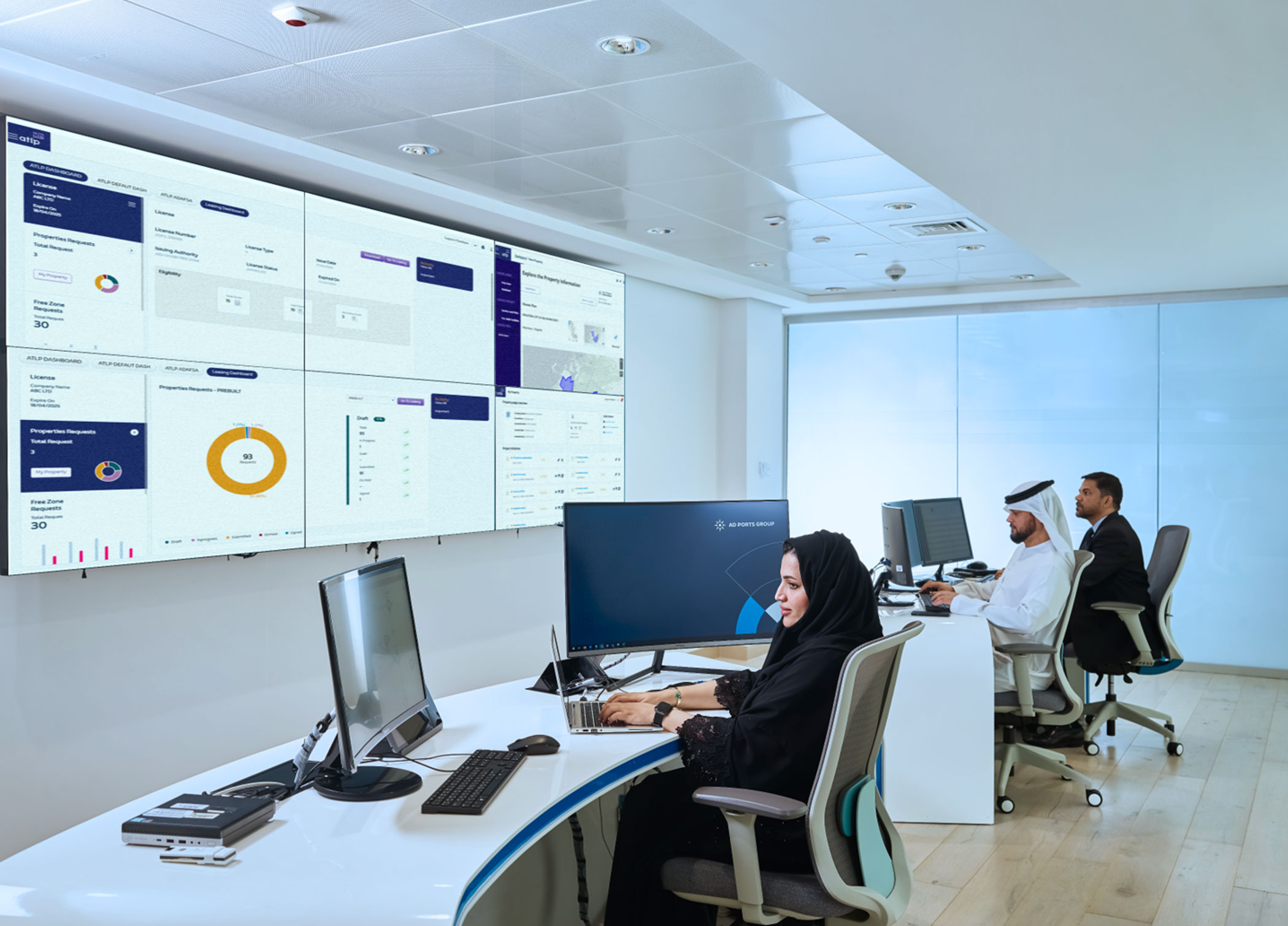 AD Ports Group (ADX: ADPORTS), the leading facilitator of global trade, logistics and industry has completed a number of initiatives under The Abu Dhabi Program for Effortless Customer Experience, a pioneering new model that enables effortless customer experiences across Abu Dhabi Government and positions the emirate as a leader in the field.
Spearheaded by the Group's Economic Cities & Free Zones and Digital clusters, the initiatives were aimed at enhancing the omnichannel experience for clients at KEZAD. From improved service level agreements for walk-ins and contact centre enquiries to the launch of a digitalised Free Zone License application service through the Advanced Trade & Logistics Platform (ATLP), the initiatives included innovative approaches to making the flow of information more user friendly while enabling centralised access through KEZAD Cloud for investor-related documents to all key government stakeholders and partners, for quick turnaround. Another key service improvement, the Customs Registration Number integration, provides the investor with an importer code immediately with the issuance of a license.
The new service operating procedures allow investors to avail the license application service through UAE Pass application as well. All initiatives were aligned with the Effortless Customer Experience Programme model's four dimensions of direction, design, development and delivery, spanning from digitisation of services and systems' integration to mapping stakeholder delegations for several relevant government entities, regular customer communication and comprehensive training for customer support functions.
The customer-focused approach resulted in completely transforming the investor registration process, cutting down the number of touchpoints required, offering a Single Window for free zone license application and post-licensing services for KEZAD; in addition to building a state-of-the-art investor dashboard that unifies information from all relevant entities, facilitating Foreign Direct Investment through overseas registrations on ATLP and more.
H.E. Dr. Ali Hussain Makki, Executive Director – Logistics and Trade Facilitation Sector at the Abu Dhabi Department of Economic Development (ADDED), said: "Abu Dhabi is firmly committed to continuously improving business ecosystem as part of ongoing efforts to enhance the emirate's position as preferred destination for talent, business, and investment. As catalyst for economic growth and diversification, ADDED has been rolling out initiatives to enhance customer and stakeholder experiences in the trade and logistics sectors. We believe the efforts made by AD Ports Group to enhance customer experiences are valuable addition to our trade facilitation solutions by simplifying procedures, reducing time and cost, and enhancing seamless integration of government services".
Abdullah Al Hameli, CEO, Economic Cities and Free Zones, AD Ports Group said: "Customer Service is, and has always been one of the key differentiators at AD Ports Group and specifically KEZAD Group. We welcome initiatives like the Abu Dhabi Program for Effortless Customer Experience brings key organisations within the greater Abu Dhabi business ecosystem to work together to enhance this experience even further. "Our Programmes like KEZAD Connect, Josoor, Tawasul are key initiatives that maintain our dialogue with our customers through in person and digital means, making us deliver on our promise of being available to our clients to listen, support and deliver exceptional experiences," he added.
Dr. Noura Al Dhaheri, CEO of Digital Cluster and CEO of Maqta Gateway, AD Ports Group said, "At the Digital Cluster and AD Ports Group, we understand the importance of effortless omnichannel experiences and its impact on customer happiness. It has been our constant endeavor to accelerate the wise leadership's vision of delivering world-class, effortless customer experiences for all interactions with the government.
"The Cluster's technological developments geared towards transforming the trade and logistics industry follow design thinking approach. We are constantly monitoring direct and indirect feedback from customers, partners and stakeholders to reduce friction. The Effortless Customer Experience Programme has been instrumental in taking our efforts to the next level in the development and operations of ATLP, under the supervision of the Abu Dhabi Department of Economic Development."
The Advanced Trade & Logistics Platform (ATLP), developed and operated by Maqta Gateway under the supervision of the Abu Dhabi Economic Development (ADDED), serves as Abu Dhabi's Single Window for trade and offers 700+ services to the trade community in Abu Dhabi and beyond. With the recent launch of digitalised Free Zone Application service through ATLP, customers can easily lease land, warehouse, or showrooms and even flexi-desk space at KEZAD remotely.
The Abu Dhabi Program for Effortless Customer Experience model addresses the entire customer experience holistically, is benchmarked against international standards and will see major investment in human capital through a government-wide effortless customer experience training programme.
Hope Consortium ushers in the age of blockchain to ensure safety and integrity of the global COVID-19 vaccine supply chains
February 24, 2021
Hope Consortium, an Abu Dhabi-led public-private partnership delivering large quantities of COVID-19 vaccines globally, is utilizing internally developed "mUnity" system to ensure full visibility, safety and security, and tamper-proof distribution of the COVID-19 vaccines, despite the complexities of their transportation.
Fujairah joins Advanced Trade and Logistics Platform
August 31, 2021
Maqta Gateway, the digital arm of Abu Dhabi Ports, today announced the inclusion of the Fujairah's trade and logistics ecosystem within the Advanced Trade and Logistics Platform (ATLP).
Stay Updated